Archaelogical Discovery at TRIUMF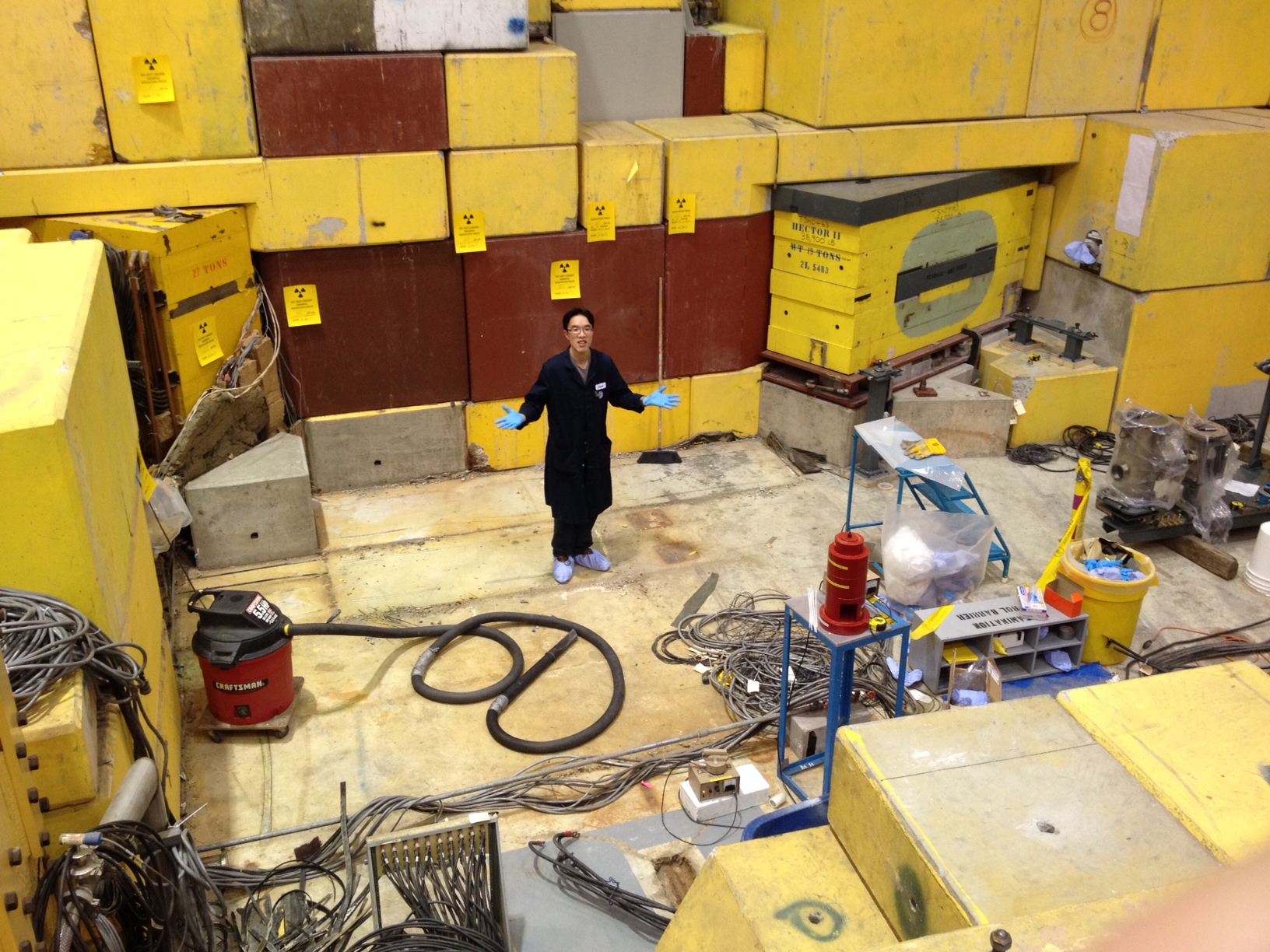 Excavators at TRIUMF today uncovered a new archaeological discovery: the future home of our ultracold neutron source! Picture: Jason Chak demonstrates the size and location of the apparatus.
The ultracold neutron source will be buried in steel and concrete shielding once complete. TRIUMF is now preparing to lay the foundations of the shielding pyramid, so this is the last time this floor space will be seen for a long time.
Posted on 27 Mar 2015